COME TO ME SOFTLY by A.L. Jackson has a cover and we get to share it with you today! Isn't it gorgeous! Read all about Book 2 in the Closer to You Series coming SUMMER 2014!!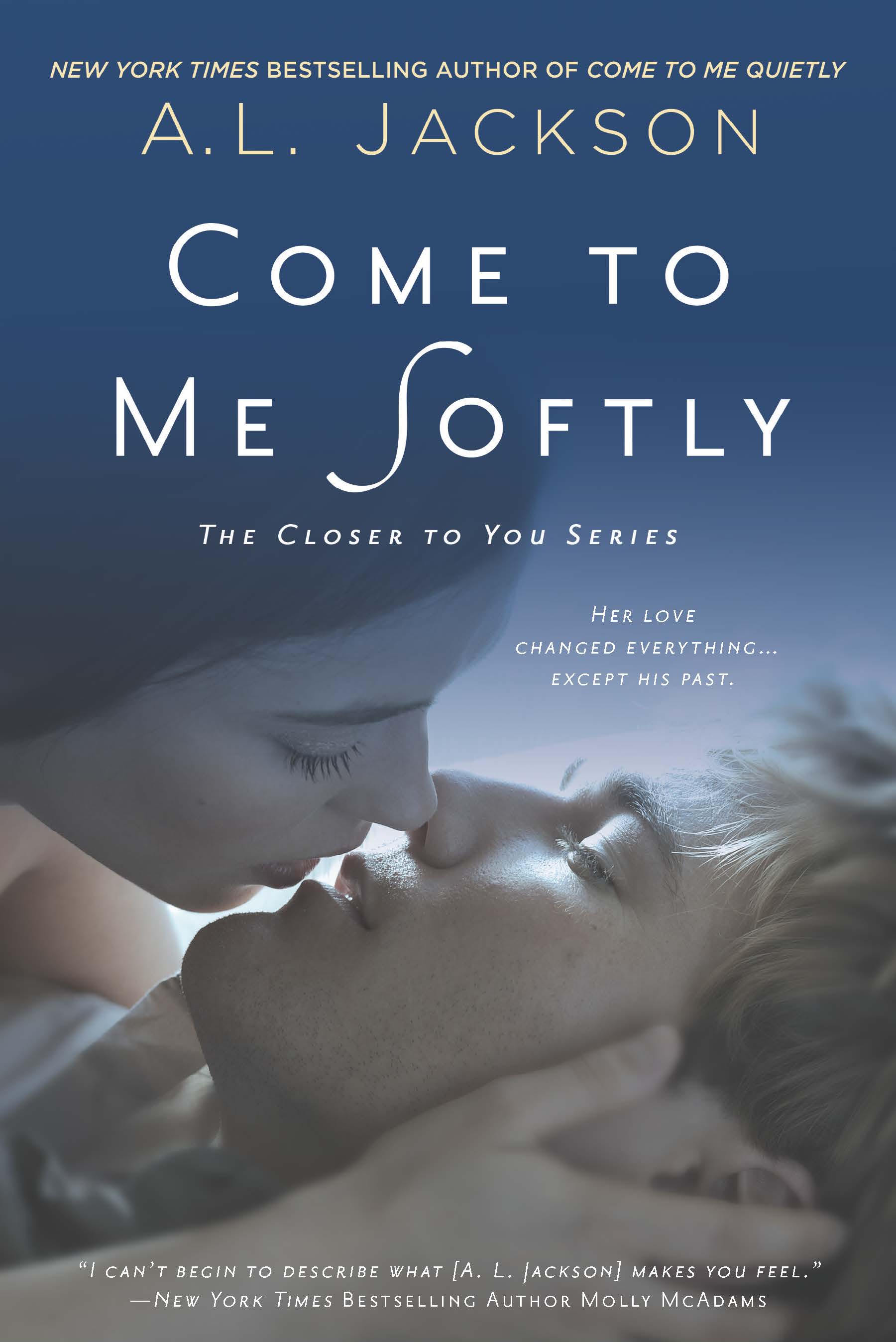 Title: Come To Me Softly (The Closer to You Series, Book 2)
Author: A.L. Jackson
Expected Release Date: Summer 2014
Genre: New Adult Romance
SYNOPSIS
From the New York Times bestselling author of Come to Me Quietly comes
a scorching new adult romance in the Closer to You series.
Jared Holt never thought he deserved either—until he found both in the arms of Aly Moore. Aly has loved Jared for as long as she can remember, and she's more than ready for the future they're making together. But Jared can't help remembering his own family. And he'll never forgive himself for what happened to them. How can he allow himself the very happiness he once destroyed?
To live a life worthy of Aly, Jared knows he has to stop running and finally put his past to rest. But when he decides to face his demons head on, he encounters more than he bargained for: a dangerous mix of jealousy, lies, and dishonest intentions. When those intentions threaten Aly, Jared loses all control, giving into the rage that earned him his bad boy reputation years before. And he'll fight to protect her no matter what it costs…even if he destroys himself in the process.
Excerpt from Come to Me Softly
I gasped when strong. arms wrapped around me from behind. Then I melted when he buried his face in my neck. Jared spun me around and pressed me up against the cool metal of my car door. His hands were on my face, in my hair, slipping down my sides before he brought them back up to force me to look at him. "Thank you." Desperation poured from him, his hold increasing as he stared down at the shock I felt lining my face. "Thank you for fucking believing in me, Aly. For getting me."
Fear lashed across his face. Or maybe it was remorse. He swallowed hard, his voice hardened with strain. "I'm scared to think of where I'd be right now without you."
That fear that had flashed on his face coiled in my stomach. Because I didn't know where he'd been. Had no idea where the last three months had taken him. How far. How low.
I wasn't sure I wanted to know.
"You're here with me now." I had to believe that was all that mattered.
He grimaced. Gripping my face, he leaned down and kissed me, hard and demanding. There was no soft affection, none of the playfulness from upstairs. This was a seal. A branding. He jerked back. A storm raged in the blue of his eyes. "Don't think I can't see all those questions burning in your mind, Aly. And I may not have all the answers right now, but we are going to figure this out. Do you understand me? I promise you that."
And I saw it all there, the torment that plagued Jared, this beautiful man who had lost his way, the one desperate to find his way home.
Join us for the COME TO ME SOFTY Cover Reveal Party happening all day today! A.L. will be hanging out talking books, boys, and giving away a ton of special prizes from 7:00 am to 5:00 pm MST! Join the Party HERE!!
ABOUT THE AUTHOR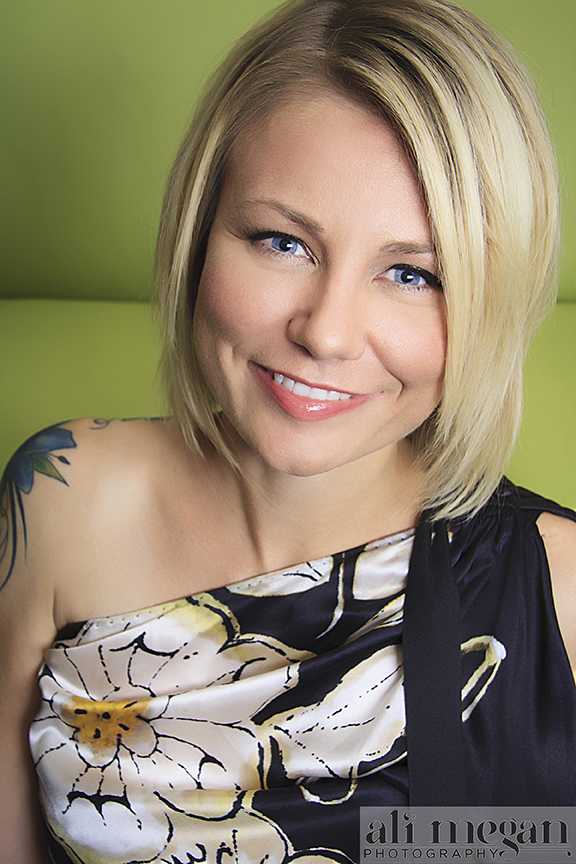 A.L. Jackson is the New York Times bestselling author of Take This Regret and Lost to You, as well as other contemporary romance titles, including Pulled, When We Collide, and If Forever Comes. She first found a love for writing during her days as a young mother and college student. She filled the journals she carried with short stories and poems used as an emotional outlet for the difficulties and joys she found in day-to-day life. Years later, she shared a short story she'd been working on with her two closest friends and, with their encouragement, this story became her first full length novel. A.L. now spends her days writing in Southern Arizona where she lives with her husband and three children. Look for Come to Me Quietly and Come to Me Softly coming soon.
---
GIVEAWAY
And don't miss the COME TO ME SOFTLY Cover Reveal Giveaway. Prizes include an A.L. Jackson Ultimate Signed Paperback Collection, signed COME TO ME QUIETLY paperbacks, treats from Sweets by Steph, and prize packs from Molly McAdams, Gail McHugh, Raine Miller, Gretchen de la O, Kim Karr, and Madeline Sheehan!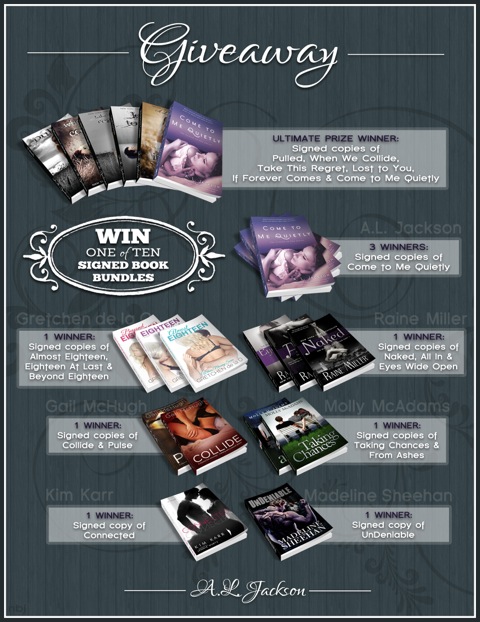 Book 1 - Come to Me Quietly releasing January 7, 2014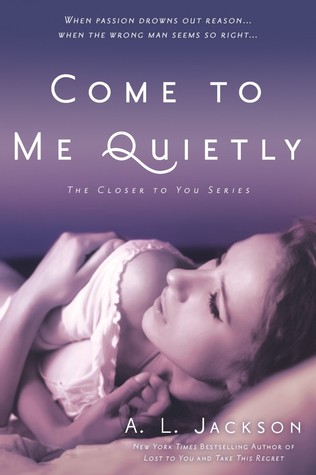 Synopsis
Aleena Moore is haunted by Jared Holt. It's been six years since she's seen her brother's best friend, the self-destructive bad boy she secretly loved in high school. As the years pass, she knows it's time to move on. Time to decide between a practical nursing degree and her true dream as an artist. Time to get over Jared and give another guy a chance…
Just when she opens her heart to her friend Gabe, Aly returns home to find Jared sleeping on her couch. The teenage boy she loved has grown into a man she can't resist. Covered in tattoos and lost in rage, he's begging to be saved from his demons—the memories of the day he destroyed his family. As the two reconnect, their passion is hot enough to torch Aly's judgment. But can she risk her future for a man who lives on the edge of destruction?
||
Amazon Paperback
||
Amazon Kindle
||
Barnes & Noble Paperback
||
Barnes & Noble Nook
||